Welcome
to Bal Roadlines...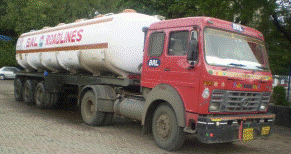 Bal Roadlines (BRL) is one of the biggest transport company in India, specialising in FTL (Full Truck Load), ODC (Over Dimensional Consignment) & Warehousing. BRL is having more than 200 number of fleet which includes Mild steel & Stainless Steel Tankers, 20', 40' size container trucks, trailers, Water Tankers, Excavators etc.
Why BRL?
Large network of Booking and Delivery point in India.
Fleet of 200 various vehicles including trucks & Trailers.
Experience of 4 decades
Proficient staff & effective management
Associates with almost all major cities.
"Reliable & Economical Service"
Contact Us